We love every region of Ireland but we must confess that many of the best hikes in Ireland are on the western shore. If visiting by car look no further than the Wild Atlantic Way — the longest uninterrupted coastal drive in the world. We'll take you through each of the counties along this route, highlighting our favorite hikes and where you should look for lodging. If you prefer hiking in Ireland without a car, we'll help you do that too.
Hiking Ireland without a Car
Renting a car is often the easiest option for hiking in Ireland but it's not always the cheapest, nor is it always necessary.
Ireland has an excellent public transit system through Bus Eireann, Irish Rail, and local taxis. Some of your best memories may come from conversations with jovial taxi drivers or fellow passengers on buses and group tours.
Of course, we'd love to have you join us on one of ou
For this reason, we include options for hiking without a car for each county.
Let's begin!
Hiking in County Cork
Best Hikes Near Bantry, Ireland
Trying to decide where to hike in County Cork is like trying to pick a favorite beer: there are just too many options! For Ireland's west coast, however, Bantry is an easy choice for your hiking base because it is strategically located between two national trails in Cork: Sheep's Head Way and Beara Way.
Both Sheep's Head and Beara offer equally impressive hiking and while we can't help you decide between the two, we can suggest some excellent day hikes.
The Poet's Way Loop and Lighthouse Loop are favorite sections of Sheep's Head. Gougane Barra Forest Park offers an alternative terrain to the rocky coastal trails and we love their Si An Easa Loop which includes rivers, lakes, and cascading waterfalls.
Getting here: Fly to Cork and take a bus or drive to Bantry. Shannon Airport is a good alternative if renting a car. Dublin isn't always the best or cheapest option for flights into Ireland, which we mention in our Know Before Going to Ireland post.
Hiking in County Kerry
Best Hikes Near Tralee or Killarney, Ireland
Like Cork, County Kerry is one of the best regions for hiking in Ireland. Choosing a base for hiking here depends on what type of hike you want.
For epic multi-day coastal hikes, choose Tralee and hike the Dingle Way. If mountains are what you seek, stay in Killarney and hike Ireland's highest mountain, Carrauntoohil, and popular trails near Killarney National Park such as the Gap Of Dunloe.
Hiking Ireland without a car is easy in this region, especially if you take advantage of our guided hikes up Torc Mountain and Carrauntoohil.
Getting here: Fly to Cork and take a train to Tralee or a bus to Killarney. Shannon Airport is also a good option by bus or car.
Hiking in County Clare
Best Hikes Near Lahinch, Ireland
Most first-time visitors to Ireland have the Cliffs of Moher on their "must-see" list which is why we include it in so many of our tours. Hiking the Moher Coastal Walk from Doolin offers epic views of the Aran Islands and is one of our top choices for hiking in County Clare.
The Caher Valley Loop and Kilkee Cliff Walk offer equally stunning cliff hikes with fewer crowds. The starting point for the Burren Way, one of Ireland's long-distance trails, is here and it ends at Burren National Park which is only a 25-minute drive from Lahinch.
Getting here: Fly to Shannon Airport and rent a car or take a bus. If flying to Dublin, consider our 11-day Authentic Ireland Tour which begins in Dublin and includes a night in Lahinch and some of the most popular hikes in Ireland.
Hiking in County Galway
Best Hikes Near Galway City, Ireland
Staying in Galway City is an excellent base for hiking in Ireland and it's one of the premier gateways to Irish culture. We have some excellent suggestions for how to spend 3 days in Galway.
The Western Way from Oughterard to Westport is a good multi-day option if you're hiking without a car. One of Ireland's national trails, this portion can be completed in five days.
Day hikers will find plenty of trails in Connemara National Park, where Ireland's diverse terrain takes center stage and wild ponies frolic. We like hiking Diamond Hill and peak bagging the 12 Bens. Find out why we love this park with our Guide to Connemara National Park.
Getting here: Fly to Shannon Airport and take a bus to Galway City. Dublin is also a good option by bus.
Hiking in County Mayo
Best Hikes Near Westport, Ireland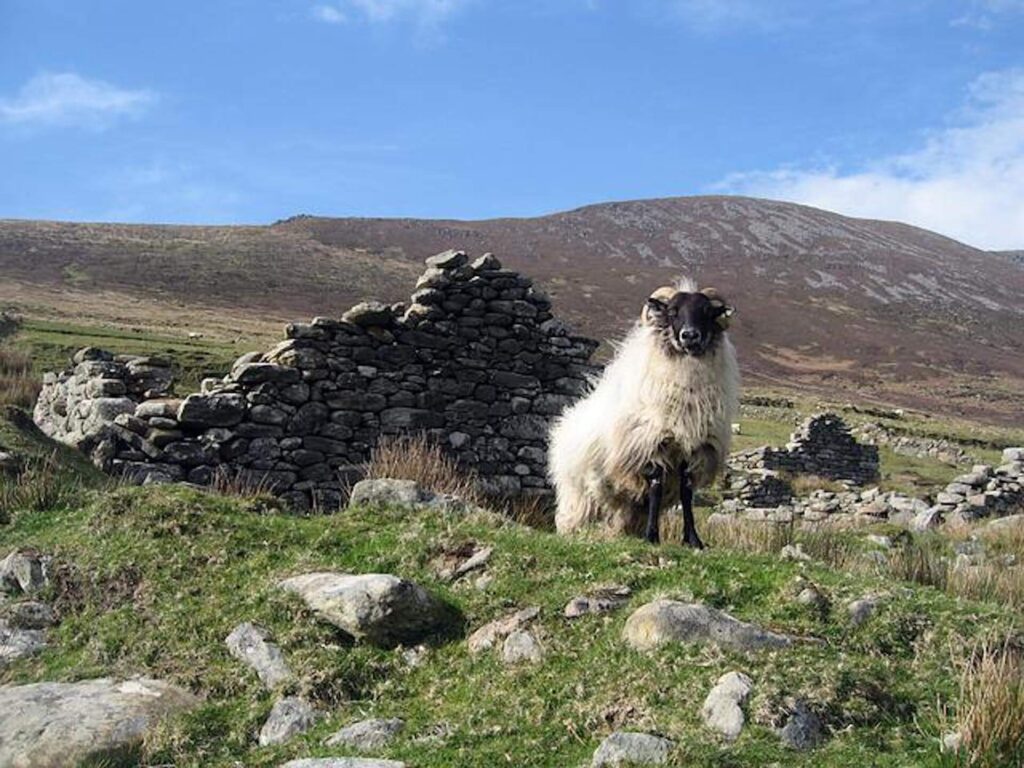 Untamed Irish coastline and an island once ruled by an infamous pirate queen make County Mayo one of the most intriguing places to hike in Ireland. Base yourself in Westport, which we consider to be one of the best towns to visit in Ireland.
The Croagh Patrick Heritage Trail offers a great multi-day hike for those who like pilgrimage walks. The trail passes through monastic settlements, a 6th-century castle, and ends at the mountain's base.
Croagh Patrick offers one of the best panoramic views in Ireland, which is why we include it in our 5-day Ireland's Wild West Tour.
Take a ferry to Clare Island where you can hike the castle ruins of queen Granuaile (the pirate we know as Grace O'Malley).
If you have a car, hike Wild Nephin National Park and explore Achill Island, which we consider to be one of Ireland's Top 10 Most Naturally Beautiful Places.
Getting here: Fly to Shannon Airport and rent a car. If traveling without a car, fly to Dublin and take a train to Westport.
Hiking in County Sligo
Best Hikes Near Strandhill, Ireland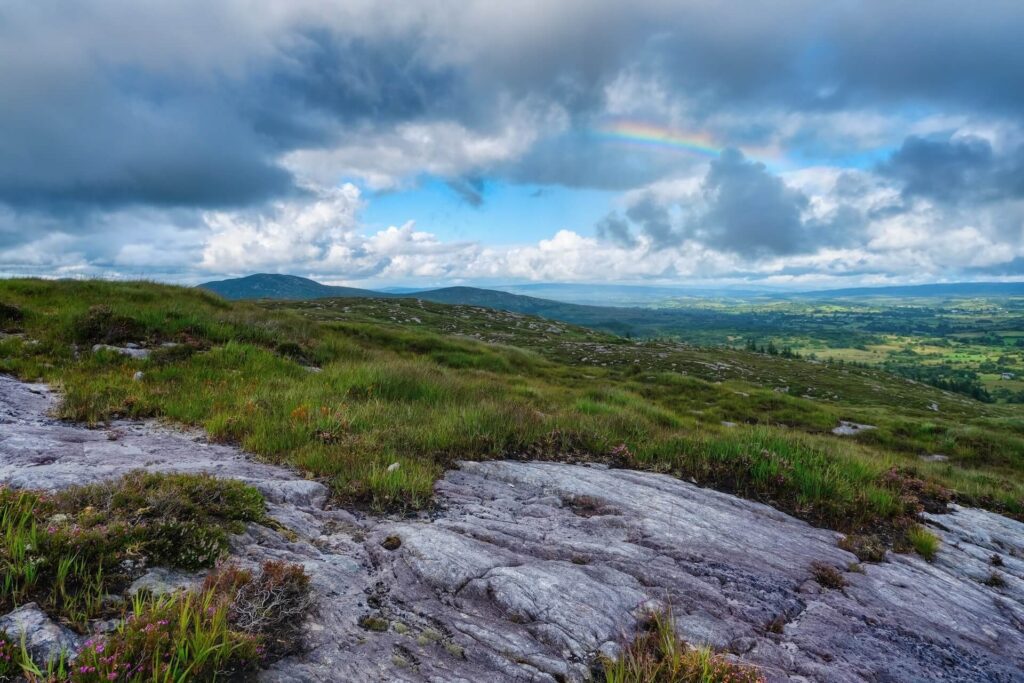 Hiking in Sligo is best for day hikers, especially if the opportunity for surfing, soaking in a seaweed bath, or walking over the tomb of an ancient Irish goddess sounds appealing. We think it sounds fabulous, which is why we recommend basing yourself in the small coastal town of Strandhill.
Notable day hikes include the Queen Maeve Trail up Knocknarea Mountain and Killaspugbrone Coastal Walk — both of which can be reached from Strandhill without a car.
A little further out and accessible by car or taxi are the "must do" hikes of Sligo: Gleniff Horseshoe Benwisken Loop and the Benbulben Forest Walk.
Getting here: Fly to Dublin and rent a car or take a bus to Strandhill.
Hiking in County Donegal
Best Hikes Near Ardara, Ireland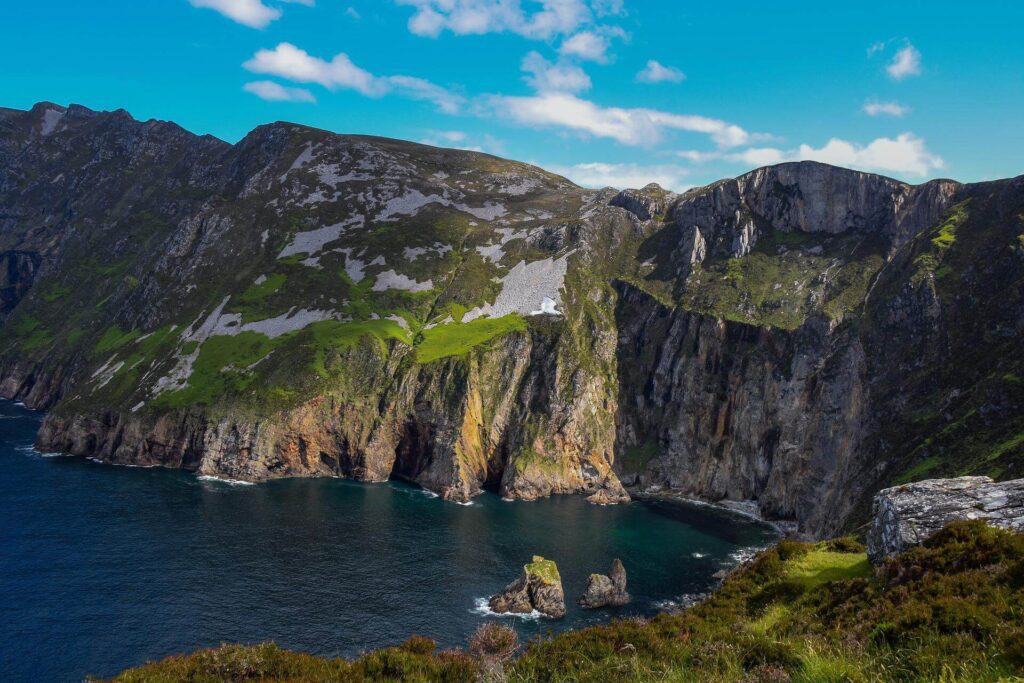 Did you know the Appalachian Trail extends beyond American borders? The International Appalachian Trail (IAT) traverses the Appalachian-Caledonian Mountains which were formed 250 million years ago when the supercontinent Pangea was formed.
If thru-hiking the US route isn't enough of a challenge, consider hiking Ireland's first stage of this epic trail from Bungles To Glenties.
Hiking in Ireland's Glenveagh National Park and Errigal Mountain should be on your list. If you don't have a car, consider hiking the Pilgrim Path along Slieve League (similar to the Cliffs of Moher).
Slieve League offers stunning coastal views of Ireland's northwest coast, which is why we include it in our 8-day Ireland's Wild North Tour.
Getting here: Fly to Dublin and drive to Ardara. If you don't have a car, stay in Donegal Town which is accessible by bus.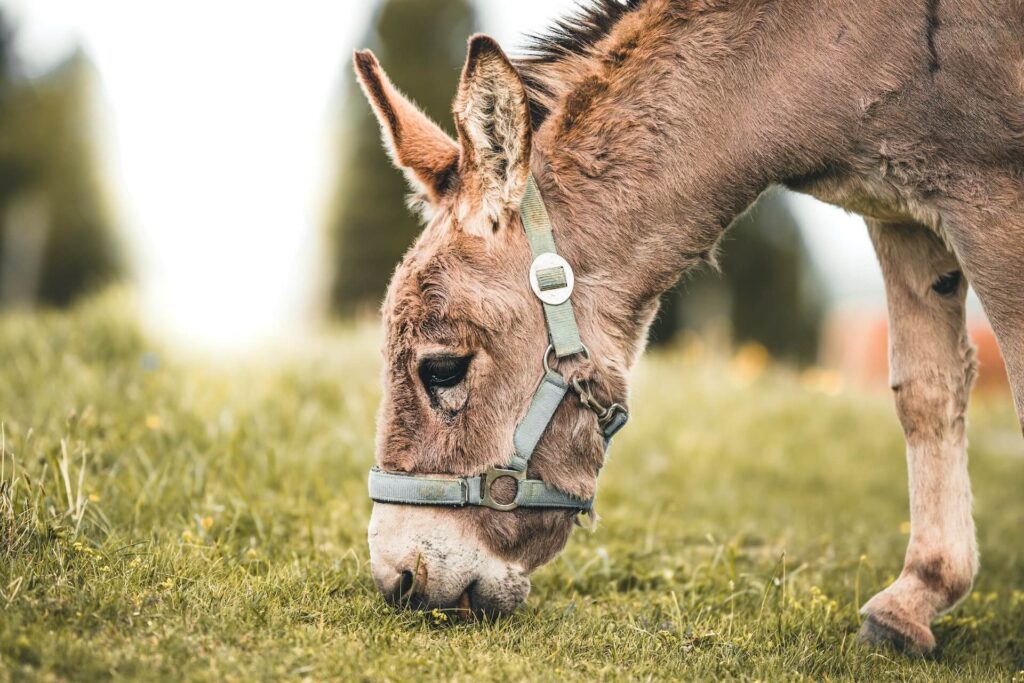 Hiking Ireland Responsibly
How you choose to travel and where you spend your travel dollars is important — which is why for every tour that you book with us we donate 3% through The Wild N Happy Foundation to a variety of environmental, social, and economic initiatives. When hiking in Ireland, go beyond "leave no trace behind" and help us build stronger communities and a better world for all.
If you have any questions at all about our tours of Ireland, please do get in touch!