Located in the southwest of Ireland, County Cork is comfortably our country's largest county. And the city of Cork is second in size only to Dublin. Even when you take in the entire island of Ireland, Cork is still the third-largest city behind Belfast.
It's no surprise that Cork has plenty to offer visitors to the Emerald Isle. From a thriving food scene to the Blarney Stone, this part of Ireland is deserving of a place on your Irish vacation itinerary.
We have included Cork in many of our tours of Ireland for this exact reason!
If you have any questions about the tours we operate, please feel free to get in touch. We're always happy to provide the answers you need.
In the meantime, let's continue with our local's guide to visiting Cork!
Cork City is Compact and Walkable
Let's start in the city itself. The good news is that you definitely won't need a car to explore Cork. You won't even need to rely on public transport.
In fact, the city center is contained on a kilometer-wide island sitting between two channels of the River Lee. These channels converge again further downstream at the eastern end of the city before leading toward Lough Mahon and Cork Harbour.
It's worth noting that Cork Harbour is the second-largest natural harbor in the world. Only Sydney Harbour is bigger.
The small size of Cork's city center makes it easy to discover the amazing shopping (check out St Patrick's Street to start), cafes, restaurants, and pubs.
If you plan to get out into the countryside, however, you will need a vehicle to see and do everything you want to without wasting time.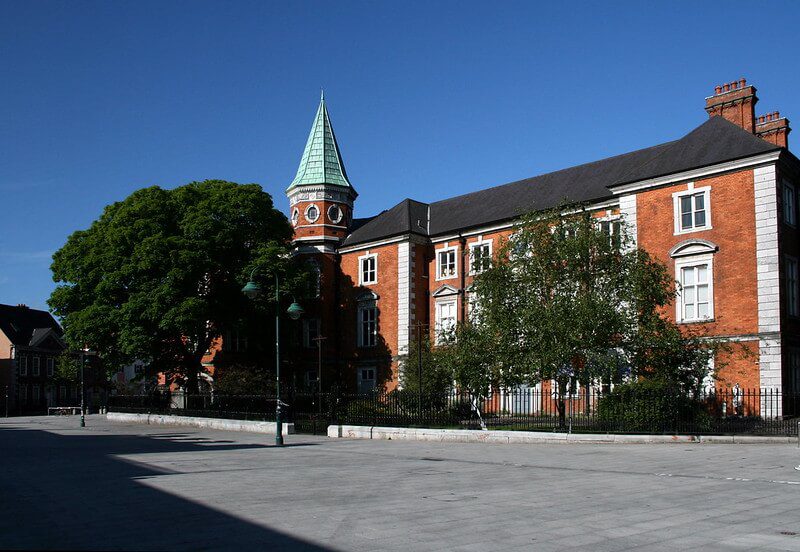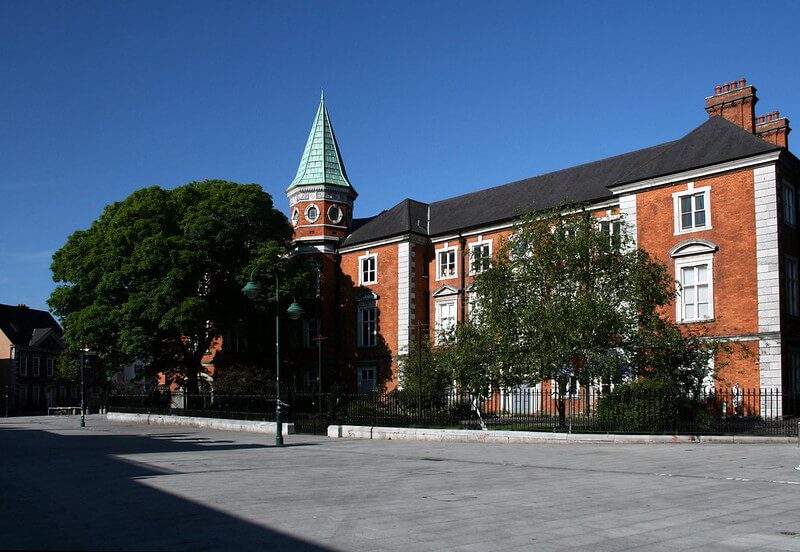 Admire the Works in Crawford Art Gallery
In the city center, you can find Crawford Art Gallery, a wonderful space dedicated to the visual arts.
Their collection includes over 3,000 works. This covers everything from eighteenth-century Irish paintings and sculptures to contemporary video installations.
The gallery also contains the Canova Casts, a famous gift from the Vatican some 200 years ago.
There's no admission fee to enter the Crawford Art Gallery, although you can donate. The gallery also has a cafe, so it's a great place to enjoy a break too.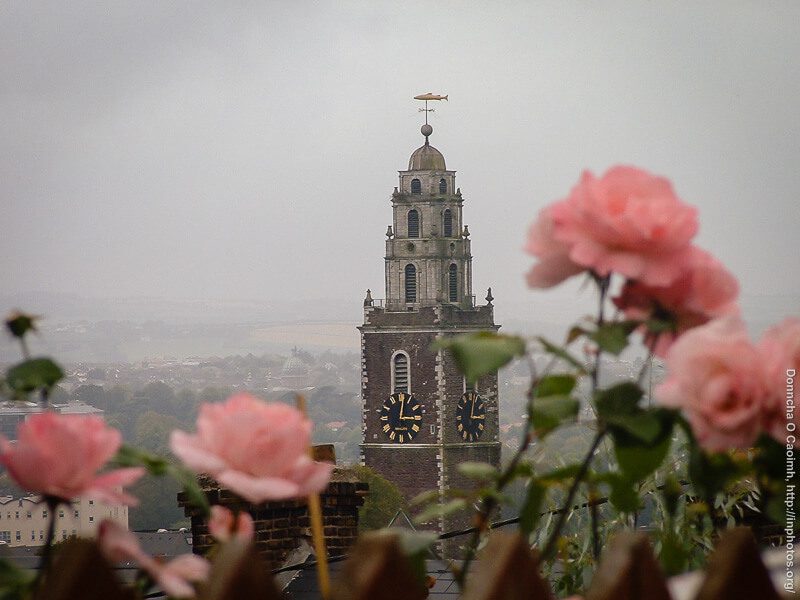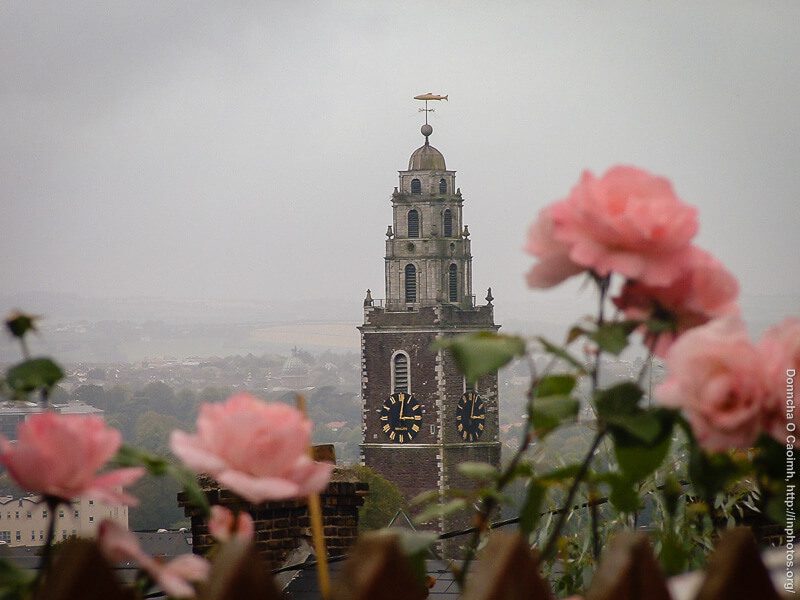 Visit St Anne's Church and Listen to the Shandon Bells
For another quintessential Cork experience, take a short walk north and over the river from Crawford Art Gallery toward St Anne's Church.
Located in the Shandon area of the city, the church is famous for the eight bells in its belfry. Here, you can hear wonderful bell songs ringing out across the city.
For an admission fee, you can enter the church tower and play the bells yourself! You can then climb the 135 steps to the viewing balcony for stunning vistas across Cork.
If you're spending at least 7 days on the Emerald Isle, find out what's a good itinerary for a week in Ireland.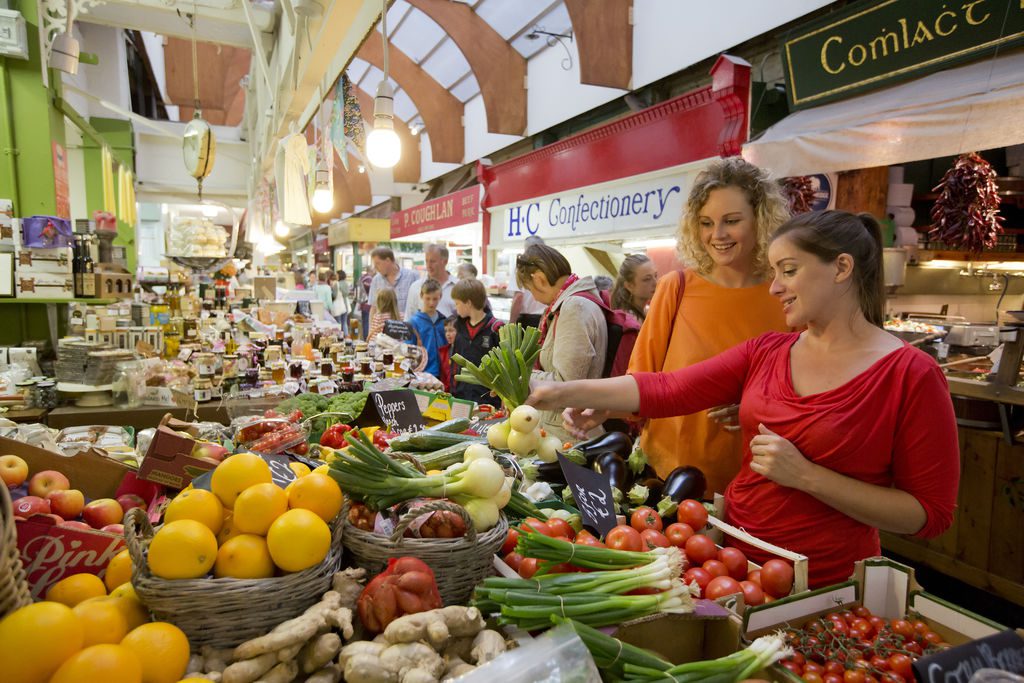 Sample Delicious Local Produce at the English Market
There's no better place to get an authentic experience in any city you visit than by visiting its local markets. And this is especially true in Cork.
Founded in 1788, the English Market has been feeding Corkonians and visitors for centuries now.
Today, it's a great place to soak in the atmosphere and try fresh local produce. Seafood, meat, bread, cakes, fruits and vegetables, sweet treats — this a true foodie's heaven.
The market is home to some restaurants and bars, but it's also a great place to pick up supplies for a picnic or BBQ as well as unique souvenirs.
Don't Miss Your Chance to Kiss the Blarney Stone!
No visit to Cork is complete without kissing the Blarney Stone!
Located to the northwest of the city, the stone is set in Blarney Castle. While the Blarney Stone steals the limelight here, the castle itself is a well-preserved medieval stronghold that is well worth a visit in its own right.
The castle also stands on beautiful grounds, with numerous gardens and a picturesque lake walk to enjoy.
And in case you're unsure, kissing the Blarney Stone will give you the gift of the gab. At least, according to legend!
This is where the phrase "talking blarney" comes from, i.e. having the knack for flattering, smart sweet talk.
If you're visiting Blarney Castle en route to Kerry, don't forget to read our Travel Guide for Kerry, Ireland to make the most of your time in The Kingdom.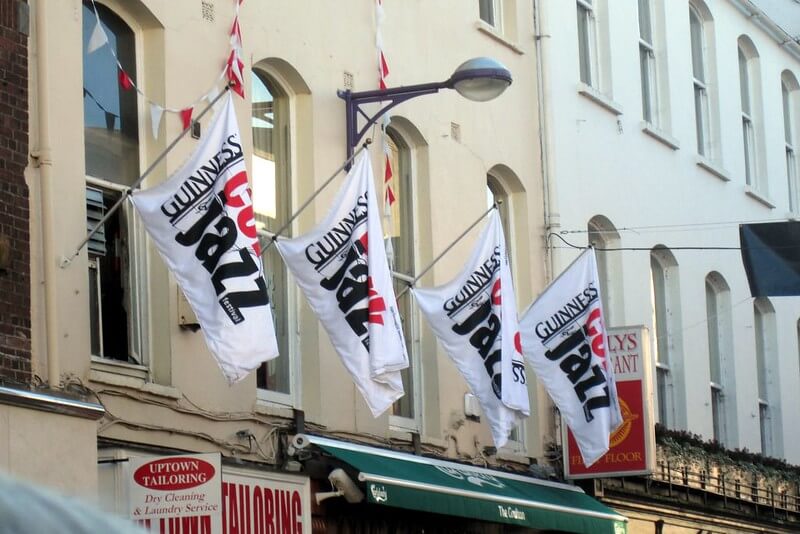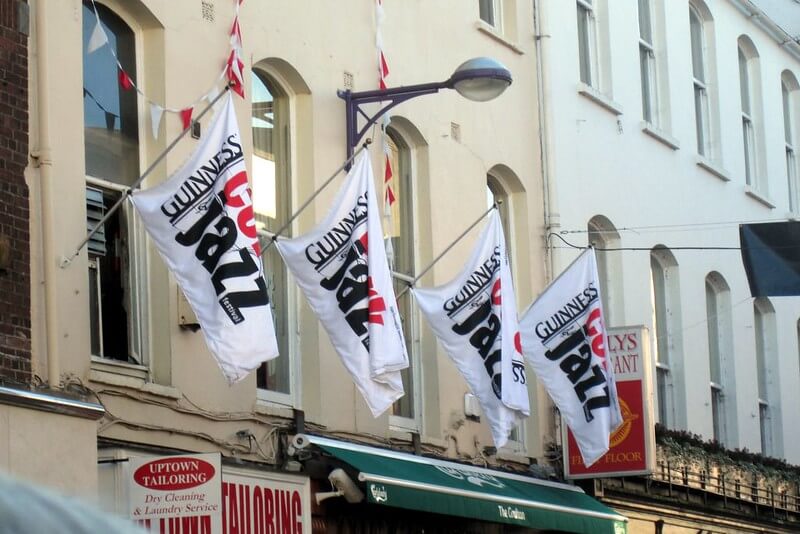 Dive into Cork's Live Music Scene
Did you know that Cork is a hotbed for music across multiple genres? From jazz to choral to traditional Irish music, there are plenty of places and events to keep you entertained.
The Oliver Plunkett is somewhat of an institution for the Irish "trad" music experience. The walls of this pub are covered in photos of all the famous faces who have paid a visit.
Aside from being a must-visit record shop, Plugd Records is also a great spot to catch indie events.
And there's more! In late October every year, Cork hosts the Guinness Jazz Festival. This iconic event attracts famous names from the world of jazz and thousands of fans from across Ireland and overseas.
Our Wild Grande 14-day Tour and Authentic Ireland 11-day Tour are just two of our adventures that include Cork as a highly popular stop.
And There's So Much More to See and Do in Cork!
All the amazing activities above are only an introduction to what Cork has to offer. We simply can't cover everything here.
Some more honorable mentions that deserve your attention include:
The nearby town of Cobh
The Cobh Titanic Experience
Charles Fort in Kinsale
Spike Island day trip
Saint Fin Barre's Cathedral
Beautiful beaches in Inchydoney
Wild and rugged Mizen Head
Driving the Ring of Beara
Blackrock Castle Observatory
Historic Cork City Gaol
Tracing the Sheep's Head Way
Discover Cork and the Rest of Ireland with Wild N Happy's Tours
We hope our recommendations have inspired you to include Cork in your journey across the Emerald Isle.
If you're ready to explore the Rebel County, or any other Irish location, check out our tours in Ireland.
Led by our fun, friendly, and expert tour guides, you don't only get to see our country's many highlights, but you can learn about their fascinating history and cultural importance too.
For more information about any of our tours, please don't hesitate to contact us.