Ireland is a country rich in history and culture, so there's no lack of contenders for the title of its cultural capital. However, it's Galway, both the city and county, that holds status as the Emerald Isle's cultural heart.
With this prestigious nickname, it's no surprise that Galway has a rich and proud story. Its ancient architecture is the most visible sign of this, but there's even more to discover when you scratch beneath the surface.
As such an important location in our country's past, present, and future, Galway is a key stop on the various tours of Ireland Wild N Happy provides.
Our friendly team is here to answer questions you may have about individual tours or any other aspect of our service. Please contact us with any queries.
But why exactly is Galway known as Ireland's cultural heart? Read on to find out.

County Galway Has a Strong Association with Traditional Irish Culture
No other city or county in Ireland is as associated with traditional Irish language, music, song, and dance as Galway. For example, there are approximately 6,870 Irish speakers in the city, which accounts for around 10% of its total population.
On the Atlantic coast of western County Galway, you will also find Connemara. This region contains much of Connacht's Irish-speaking Gaeltacht. For clarity, Gaeltacht are the parts of Ireland where Gaeilge (the Irish language) is still spoken as a community language.
The combined population of County Galway and Galway City Gaeltachtaí is 50,570 (as of the 2016 census). This represents over 50% of Ireland's entire Gaeltacht population.
As the largest Gaeltacht in our country, and with so much spectacular scenery to explore in the area, you will almost certainly want discovery tours in Galway and Connemara that last for several days.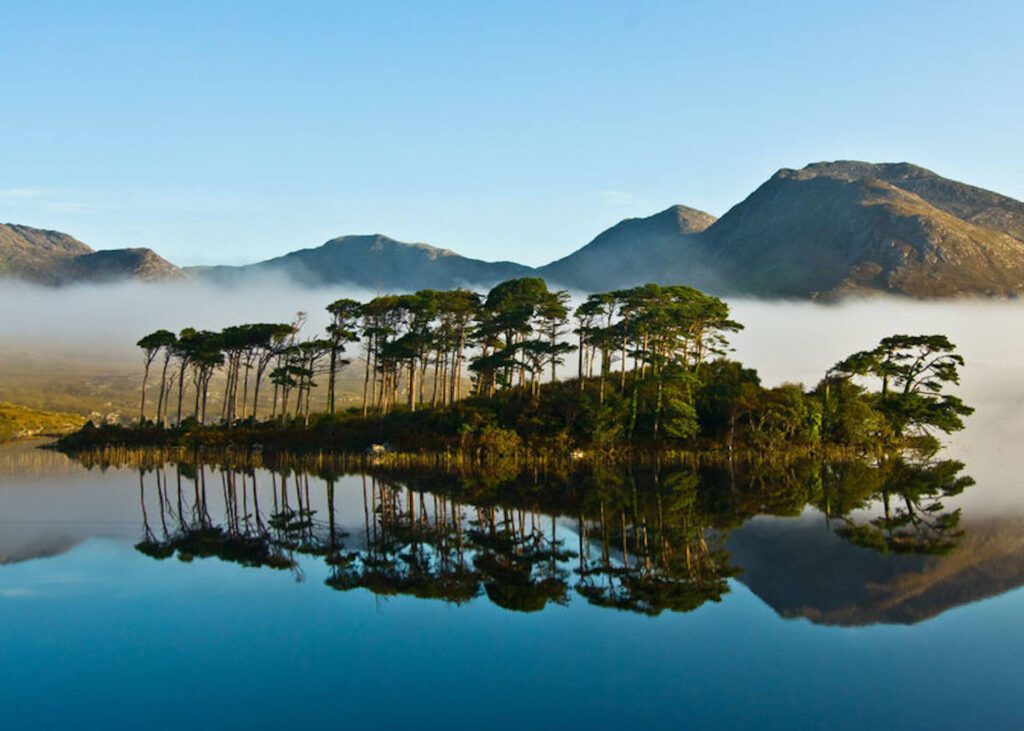 Galway is Ireland's Home of Festivals, Theater, and Arts
Given Galway's connections to the Irish language, it's the natural home of An Taibhdhearc, the national Irish language theater. The theater promotes visually rich productions rooted in Ireland's native mythology, identity, and language.
The Druid Theatre is also located in the city. This was, for many years, the only professional theater company operating outside of Dublin.
It has gained domestic and international critical acclaim, the high point of which was multiple Tony Award wins in the 1990s for their production of 'The Beauty Queen of Leenan'.
Radio na Gaeltachta (the national Irish language radio station) and TG4 (the national Irish language television station) are also based in County Galway, making it a hub for Irish language media production, not to mention people who work in the sector.
Then, of course, there's the Galway International Arts Festival. Taking place over 2 weeks toward the end of July, the festival showcases music, theater, visual arts, dance, comedy, street spectacles, opera, and talks.
Put simply, it's the most imaginative arts festival in Ireland! At that time of year, the city buzzes with an infectious energy that only artistic and cultural events can generate.
And there's far more besides! Some of the other festivals that Galway hosts include:
Galway Early Music Festival
Galway Sessions
Galway Film Fleadh
The Galway Races
Galway International Oyster and Seafood Festival
Baboró International Arts Festival for Children
Many locals believe that Galway is the city that the arts built, and it's hard to disagree!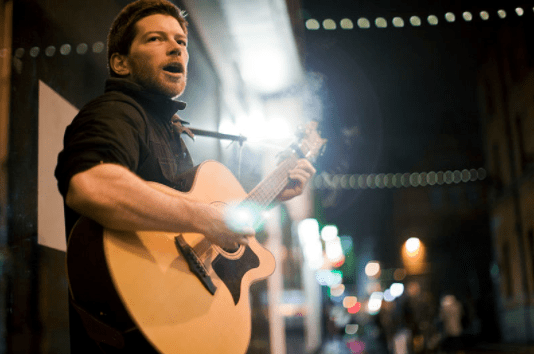 Galway is a Renowned University City
Students from around the world flock to NUI (National University Ireland) in Galway. The Queen's College at the university was established in 1845 and has been inspiring minds ever since.
Over the years, the university has grown massively, both in size and reputation. Today, the student population is over 18,000. This young, dynamic demographic helps to create a modern, youthful atmosphere in Galway.
The enthusiasm, open-mindedness, and educational spirit that spills out of the campus feed into the arts and wider cultural scene, fueling a fire that already burns brightly.
Galway was a European Capital of Culture in 2020!
In 2016, the EU named Galway as a European Capital of Culture for 2020. To achieve this prestigious status, the city submitted a bid promoting Galway itself as well as plans for a year-long celebration of culture.
Bids are reviewed by independent experts in the field of culture against a set of established criteria. Having won, Galway joined a select few European cities to hold the title of Capital of Culture.
Unfortunately, the coronavirus pandemic broke out only a couple of months into Galway's celebratory year. The lockdowns and restrictions that followed led to many canceled and reimagined events.
But the inherent creativity and artistry in the city still made a success of a tough situation, showing Europe and the world why Galway is Ireland's cultural heart.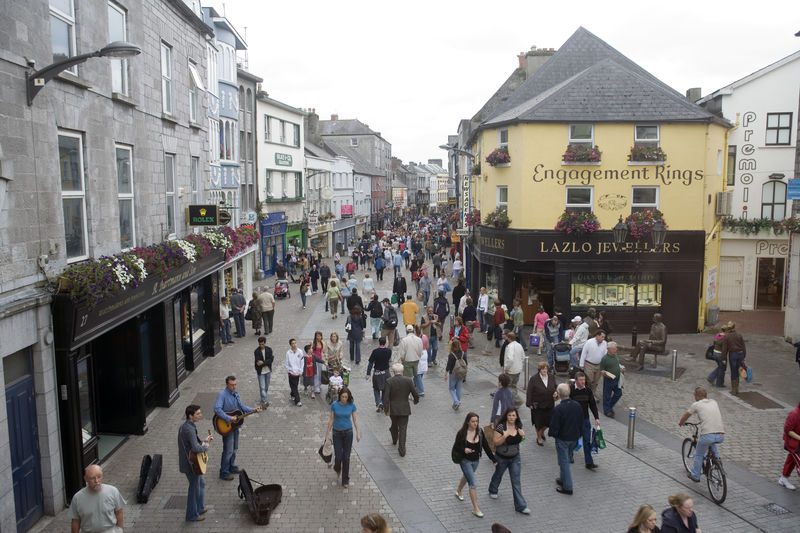 Explore Galway on One of Our Tours of Ireland
It's hard to encapsulate Galway's culture and history in a single blog, so consider the above an introduction. There's so much more to see and do in the city!
As a starting point, one of our travel guides helpfully outlines how to spend 3 days in Galway.
At Wild N Happy, we provide multiple options for tours of Ireland, many of which pass through Galway. These include carefully curated multi-day tours of Ireland and Irish culture tours.
If you're ready to dive into Galway's rich history of arts and culture, please contact us with any questions or for more information.