Are you planning a trip to Killarney soon? Located in the heart of Ireland's beautiful County Kerry, you may find that your list of things to see and do in and around town quickly becomes too long!
It's no exaggeration to say that you could spend weeks exploring this part of the Emerald Isle and still stumble into new and exciting discoveries.
At Wild N Happy, we love helping visitors to our country bring dream holidays to life with carefully curated tours in Ireland, many of which feature Killarney as a key stop.
To ensure you get an authentic Killarney experience, we have whittled down a list of the 10 best things to see and do in this warm and welcoming town and its surrounding areas.
For more information about any of our day trips and tours, please don't hesitate to get in touch with us. In the meantime, let's dive into the best of Killarney!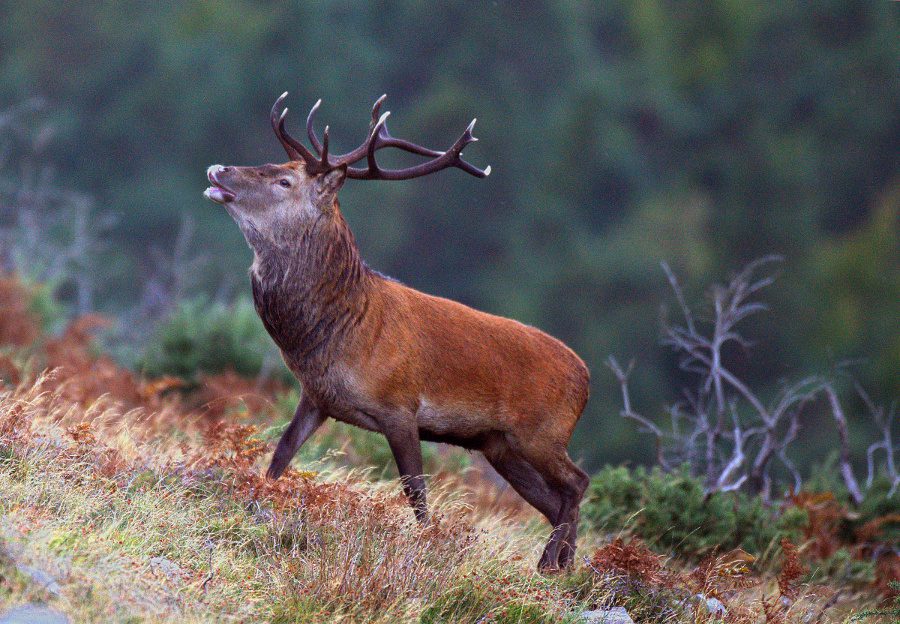 Hit the Open Road and Drive Around the Ring of Kerry
Technically, driving around the Ring of Kerry isn't a standalone Killarney experience.
One of Ireland's most iconic and celebrated drives, this winding route runs for 111 miles (179 km) around the coastline of the Iveragh Peninsula.
As the starting and finishing point of this spectacular drive, Killarney is synonymous with the Ring of Kerry.
If you're in town for a few days and love the adventure and romance of a road trip, this could be the perfect addition to your itinerary.
Learn about our Ring of Kerry Tours and start planning your journey!
Marvel at the Natural Beauty and Sheer Size of Killarney National Park
One of the best things about Killarney is that it has an incredible national park substantially bigger than the town itself right on its doorstep.
Covering 10,236 hectares, Killarney National Park is truly huge! It also has the honor of being Ireland's first-ever national park.
The picturesque and popular Killarney lakes are among the many gems you can find here. Lough Leane, Upper Lake, and Muckross Lake make up a considerable part of the park's total surface area.
But the lakes are only a gateway to everything else on offer! There are also mighty mountains, wild waterfalls, and lush forests to explore.
Walking around the national park, breathing in the fresh air, and sampling the many sights is also one of the best free things to do in Killarney because you don't need to pay to enter.
However, if you want to cover more ground, you can rent a bicycle and hit the tracks.
On our 2-day Discover Killarney Tour, you can kayak, hike, and bike around the lush scenery of Killarney National Park. You also have the option to add a hike up Carrauntoohil, Ireland's highest mountain, for an extra fee.
Tourists Love Taking in Torc Waterfall!
A 5-minute walk off the N71 Kenmare Road takes you through scenic woodland to the beautiful Torc Waterfall.
Standing at 20m (66ft) in height, and with a length of 110m (360ft), Torc Waterfall is the result of water draining from the Devil's Punchbowl on Mangerton Mountain.
To see the falls at their most powerful, try to time your visit after heavy rainfall.
Torc Waterfall is inside Killarney National Park, so you can include it in a day-long itinerary exploring other natural gems.
A guided hike of Torc Waterfall is one of the best ways to experience this special part of Ireland.
Step into a Postcard Scene at Ladies View
This popular stop on the Ring of Kerry always ranks highly in polls of Ireland's most-photographed places. And the minute you set eyes on Ladies View, you'll understand why!
Composed of majestic mountains framing central lakes, Ladies View is yet another of Killarney National Park's long list of incredible attractions.
The name "Ladies View" dates back to 1861 when, on a royal visit, Queen Victoria's ladies-in-waiting visited the spot and were spellbound by what they saw.
Gaze on the Gap of Dunloe
While the Gap of Dunloe isn't inside Killarney National Park, it's certainly close! It sits a short distance beyond the park's western boundary.
This narrow pass separates the Purple Mountain Group in the east from the Macgillycuddy Reeks mountain range in the west, so the landscape is brilliantly dramatic!
With excellent hiking opportunities and views that encapsulate the beauty of rural Ireland, it's no surprise that the Gap of Dunloe is on many Irish adventure bucket lists!
If you're on the Emerald Isle for a full 7 days, check out our advice on how to spend a week in Ireland.
Sample Luxury Country Life at Muckross House and Gardens
Known officially as Muckross House, Gardens, and Traditional Farms, this jewel of Killarney National Park is always a rewarding visit.
Built for the Herbert family, building work was completed in 1843. The location, close to the shore of Muckross Lake, was specifically chosen to take advantage of the jaw-dropping views.
Major landscaping work in the gardens followed in 1861 ahead of a visit from Queen Victoria — the same trip that eventually inspired the name for Ladies View!
The Muckross Estate was gifted to the Irish State in 1932. Then, in 1964, it became the original site of Killarney National Park, which has subsequently expanded over the years.
Do you want to explore our country's other awe-inspiring national parks? Discover more about the 6 stunning national parks of Ireland.
Roam Around Majestic Ross Castle
Perched over an inlet of Lough Leane, Ross Castle dates back to the fifteenth century when it was likely built for Irish chieftain O'Donoghue Mór.
This lakeside citadel is steeped in legends. The most famous is the old prophecy that Ross Castle could only be taken by ship.
This prophecy instilled confidence as Ross Castle continued to hold out against Cromwell.
However, Cromwellian commander General Ludlow was aware of the prophecy and launched a large boat on the lake.
When the defenders in Ross Castle saw its approach, they assumed the prophecy was coming true and soon surrendered.
Wet Your Whistle at the Irish Whiskey Experience
For many people, a trip to Ireland is the perfect opportunity to sample the finest Irish whiskey.
And for journeys that pass through Killarney, the Irish Whiskey Experience is one of the best places to have a dram.
Here, you can enjoy a fun and fascinating experience centered around our country's native spirit, from traditional production methods to its alluring history and renaissance.
Are you a foodie too? Satisfy your hunger in true Irish style with our tips for the 10 best Irish food experiences.
Walk on the Wild Side at Killarney Falconry
Vacations are made for trying something new, and we think Killarney Falconry is exactly that for most visitors passing through Ireland!
After all, it's not every day that you can get up close and personal with birds of prey.
At Killarney Falconry, you can meet intriguing owls and sublime hawks before seeing them in unforgettable live shows.
Don't Forget to Spend a Night on the Town in Killarney!
While there are many exciting things to do and see near Killarney, don't forget to embrace the warm welcome of the town itself.
There are plenty of spots where you can sample an authentic Irish night out, complete with traditional music and, of course, some good old craic.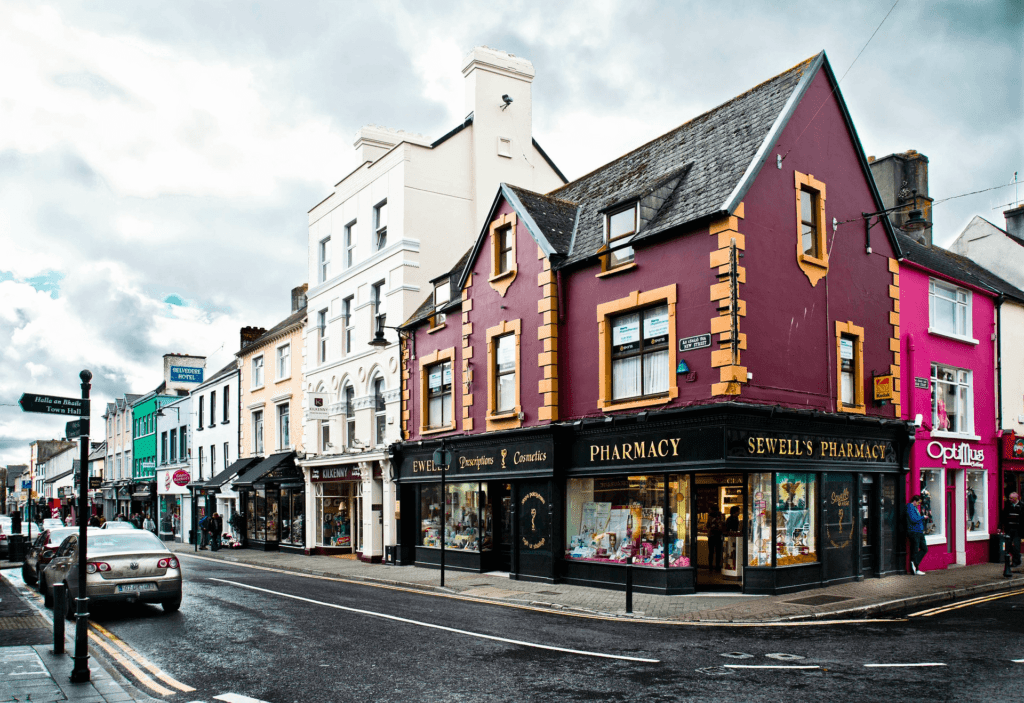 Discover Killarney and the Rest of Ireland with Our Tours!
Killarney is just one of many amazing stops on our tours of Ireland. At Wild N Happy, we love helping people explore the place we call home.
With pre-planned itineraries and Ireland custom tours available, you can turn dreams of Ireland into a reality you'll never forget.
Are you ready to start planning your Irish adventure? Contact us today to speak with our friendly team of Ireland experts.