If we asked you, "what is County Kerry famous for?", what would you answer? Perhaps the first things that come to mind are the spectacular landscapes, ranging from lush to rugged, that turn dreams of Ireland into a reality.
Or maybe you think of the Ring of Kerry, one of Ireland's most iconic and celebrated drives. The 179-kilometer (111-mile) route winds through the very same scenery, showcasing the natural beauty the Emerald Isle is famous for.
Kerry is also home to Ireland's highest mountain, Carrauntoohil, and the first transatlantic telegraph cable traveled between Canada and Kerry's west coast. And there's so much besides!
For example, did you know Kerry has also provided the backdrop for many famous movies over the years? From a David Lean epic to the world's most famous franchises, the Kingdom holds just as much appeal with filmmakers as it does tourists!
At Wild N Happy, many of our tours of Ireland take in the unforgettable sights of Kerry. For more information about our trips in the region, please don't hesitate to contact us.
For now, though, let's focus on some of the famous movies shot in Kerry.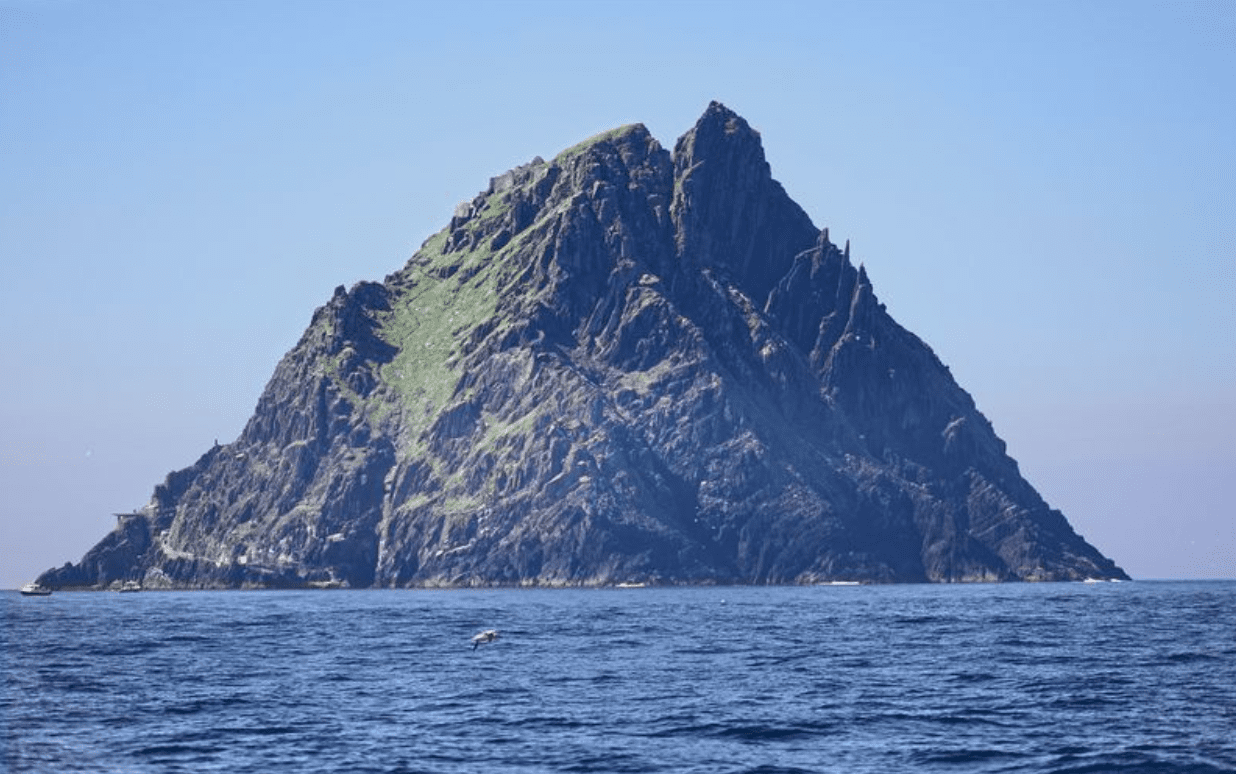 Star Wars Sent Kerry's Fame Intergalactic!
Star Wars: The Force Awakens (2015) and Star Wars: The Last Jedi (2017) both featured one of County Kerry's most visually striking locations: Skellig Michael.
Also known as the Great Skellig, owing to its status as the largest of the Skellig Islands, Skellig Michael sits around 11.6km (approximately 7 miles) off the Iveragh Peninsula's coast.
Despite its inhospitable location, or rather because of it, the island was chosen for a Gaelic monastery between the 6th and 8th centuries. Today, you can reach the monastery via a steep flight of stone steps.
In The Force Awakens, Skellig Michael became Luke Skywalker's secluded sanctuary on AHCH-TO. This wild location then returned to the big screen for The Last Jedi.
If you're already planning a trip to the Kingdom based on this entry alone, read through our Travel Guide to Kerry, Ireland for travel inspiration.
Kerry was a Star in Cult Move The Lobster
In 2015, director Yorgos Lanthimos released one of the year's (or decade's) more bizarre films: The Lobster. Set in a parallel universe, the film follows a basic premise; people have 45 days to find a life partner. If they fail, they are turned into an animal.
Much of the film takes place in a seafront resort. In reality, this is Parknasilla Resort & Spa, near Sneem. As such, it has become a popular stop-off on the Ring of Kerry.
The movie was also shot in multiple Ireland film locations, including Dublin, County Cork, and County Clare. Starring Colin Farrell too, The Lobster is a real Irish affair.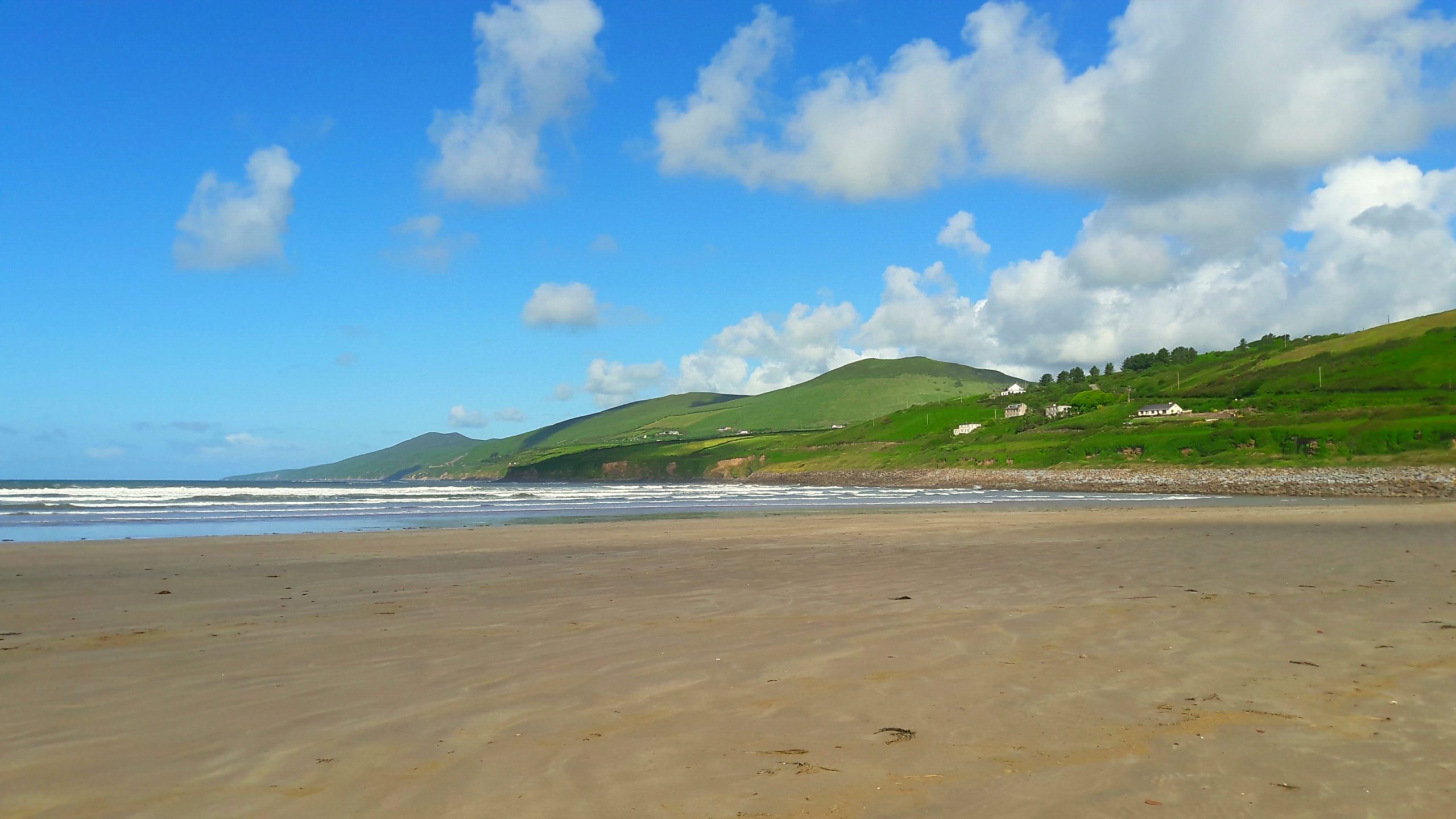 Ryan's Daughter Gave Kerry an International Audience
David Lean's 1969 epic owed much of its magic to the stunning Kerry scenery. With filming focused mainly on the Dingle Peninsula, Ryan's Daughter not only put Kerry on the map, but it was also a boon for the local economy in a period of low unemployment.
The Dingle Peninsula, along with many other parts of County Kerry, features in our list of Ireland's most naturally beautiful places, so it's no surprise that it caught the eye of the filmmakers.
Set in the fictional village of Kirray, which was built from the ground up in the mountains behind Dun Chaoin, filming for Ryan's Daughter took place in numerous Kerry locations, including:
Inch Beach
Coumeenole Beach
Slea Head
Dun Chaoin
Clogher Head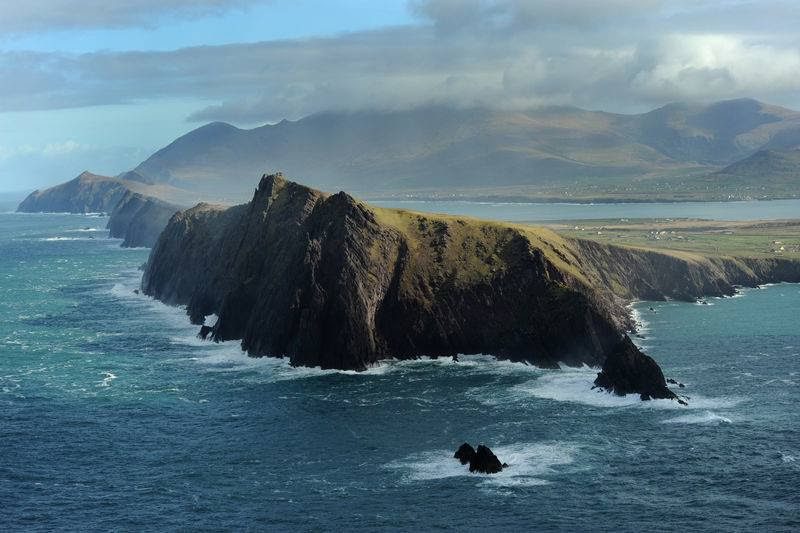 Other Honourable Mentions for Movies Shot in Kerry…
Excalibur (1981) — When Arthur sailed to Avalon, Kerry's coast provided the scenic background.
Far and Away (1992) — Tom Cruise and Nicole Kidman stayed in West Kerry for several weeks while filming the Ireland-based scenes of this movie.
The Playboy of the Western World (1962) — This movie was shot on Inch Strand, Dingle, and involved the construction of a beach-side cottage.
Harry Potter and the Half-Blood Prince (2009) — Harry and Dumbledore stand on Kerry's Lemon Rock, which is placed in front of County Clare's Cliffs of Moher by CGI.
Still hungry for more Ireland movie locations? Read through our previous blog about famous movies that were filmed in Ireland.
Discover Kerry and Ireland with Our Carefully Curated Tours
The team at Wild N Happy has poured years of experience into crafting tours of Ireland that showcase the very best of the Emerald Isle.
Just two of our many popular tours in Kerry include the Discover Wild Kerry Tour and the Kingdom of Kerry Tour. The latter starts and finishes in Dublin, making it ideal for anyone visiting our country's capital city.
If you have questions about any of the tours we operate in County Kerry and throughout Ireland, please feel free to contact us.