Ireland is famous for its spectacular scenery, from lush green rolling hills to rugged coastlines buffeted by the wild Atlantic Ocean.
But the Emerald Isle is also home to a vast collection of beautiful lakes. These tranquil spots are the perfect way to add a peaceful stop to your itinerary, especially if you're looking for a scenic place to have a picnic.
Many of our tours in Ireland include visits to some of our country's most famous lakes, so we're perfectly placed to run through those you should consider visiting on your upcoming trip.
If you have any questions for us, please don't hesitate to get in touch.
For now, though, let's look at our tips for the best lakes in Ireland.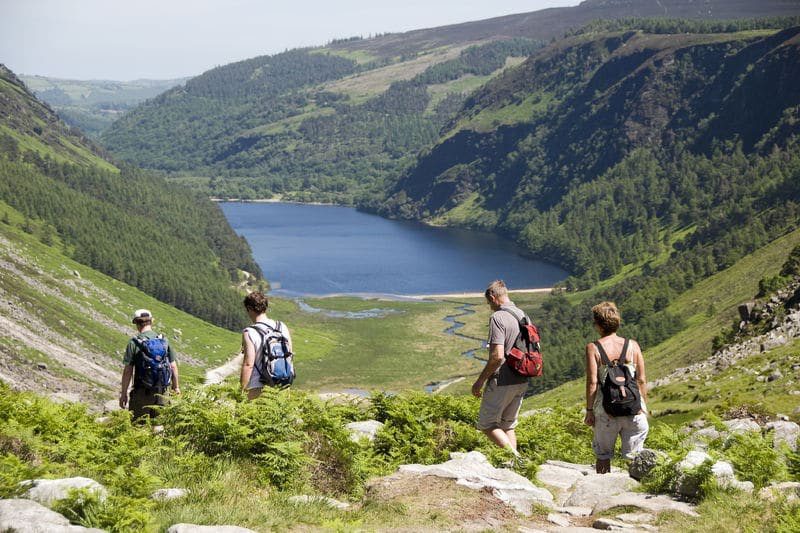 Marvel at the Majesty of Glendalough, Co. Wicklow
While far from the biggest lake on this list, Glendalough (Upper Lake) is easily one of the most picturesque.
This glacial lake sits in the Wicklow Mountains National Park at an elevation of 130m above sea level.
Surrounded by wooded mountains, Glendalough is as tranquil as it is photogenic.
The sixth-century monastic settlement of the same name, nearby to the east, offers incredible lake views, particularly from the Round Tower.
Lough Leane, Co. Kerry, the 'Lake of Learning'
At 1,900 hectares, Lough Leane is the largest of the famous three lakes in Killarney National Park. Its name translates into English as the 'Lake of Learning'.
The name almost certainly refers to the lake's Innisfallen Island. This was a center of scholarship during the early Middle Ages.
On the eastern shore, Ross Castle, dating back to the 15th century, only enhances the picture-perfect landscape. You can also find the eerie, abandoned Muckross Abbey to the south of the lake.
Our 2-day Discover Killarney Tour includes a kayak tour of the Lakes of Killarney (including Muckross Lake and Upper Lake), with ample time to explore the National Park surrounding them.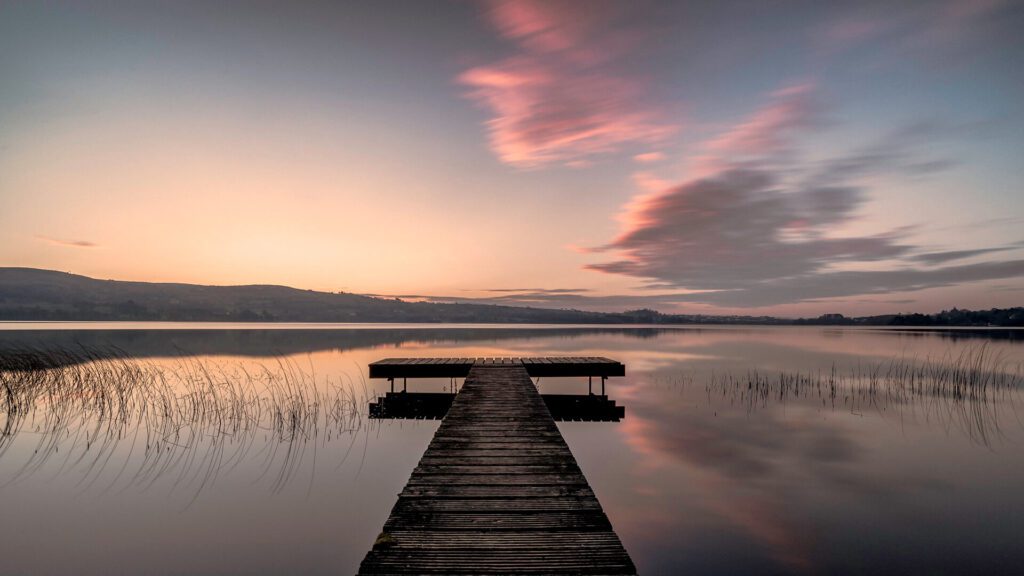 Spend a Few Days at Lough Derg, Counties Clare, Galway, and Tipperary
As Ireland's third-largest lake, Lough Derg (historically known as Lough Dergart), has a coastline stretching 179 kilometers!
In fact, Lough Derg is so big that it's in three separate counties, namely Clare, Galway, and Tipperary.
The lake is surrounded by beautiful Irish countryside, so it's an ideal place to spend a few days. There are ample opportunities for hiking, cycling, and even horseback riding.
On the water itself, you can try your hand at kayaking, canoeing, sailing, windsurfing, wakeboarding, and water skiing.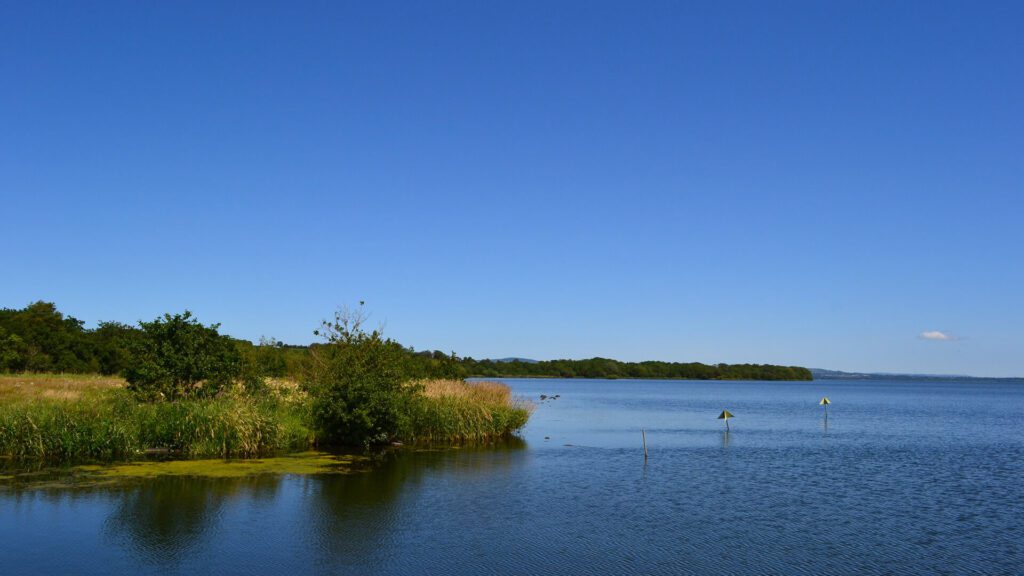 Lough Neagh (Source – License)
Lough Neagh, Counties Antrim, Armagh, Down, Londonderry, and Tyrone — Britain's Largest Lake!
As the largest lake in the British Isles, we had to include Lough Neagh on this list! This body of water covers an incredible 39,200 hectares and five counties.
As a side note, this freshwater lake also supplies Northern Ireland with around 40% of its water.
Lough Neagh has water sports centers and marinas providing boat hire, canoeing, banana boating, and more.
On dry land, you can hike or cycle along the shoreline, or indulge in some birdwatching.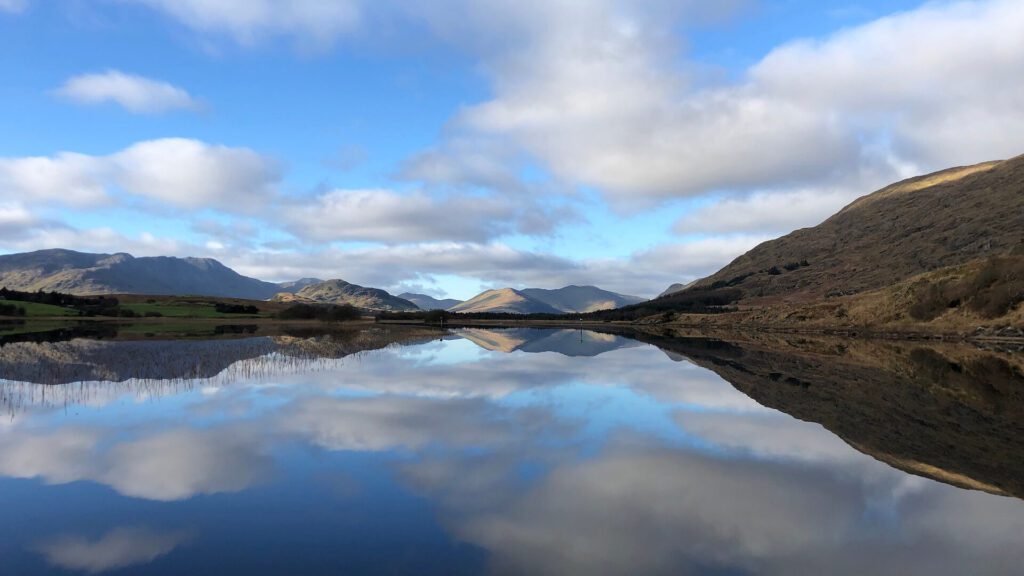 Lough Corrib, Counties Galway, and Mayo — a Connemara Gem
Staying with huge lakes, Lough Corrib is Ireland's largest lake, making it the second-largest on the island of Ireland behind Lough Neagh.
Lough Corrib covers 6,800 hectares and has an incredible 365 islands! One of the most famous of these is Inchagoill Island, renowned for its beaches, woods, and mountain views.
This lake is a popular spot for anglers looking to catch salmon, trout, or pike. It's also a must-see site for anyone traveling along Ireland's wild west coast.
Consider our 4-day Discover Galway and Connemara Tour to help you explore one of Ireland's most spectacular regions.
Caragh Lake (Source – License)
People on the Ring of Kerry Love Caragh Lake, Co. Kerry
Are you planning to circle the Ring of Kerry on your Irish adventure? There are many amazing places to stop as you make your way around the Iveragh Peninsula's stunning coastline — and Caragh Lake is one of the best!
This lake is within a Special Area of Conservation and is surrounded by the kind of landscapes you imagine when you think of the Emerald Isle.
When it comes to activities, the lake is on the quieter side. People come here to soak up the beauty of the scenery in relative tranquility.
Check out our tours of the Ring of Kerry for even more travel inspiration.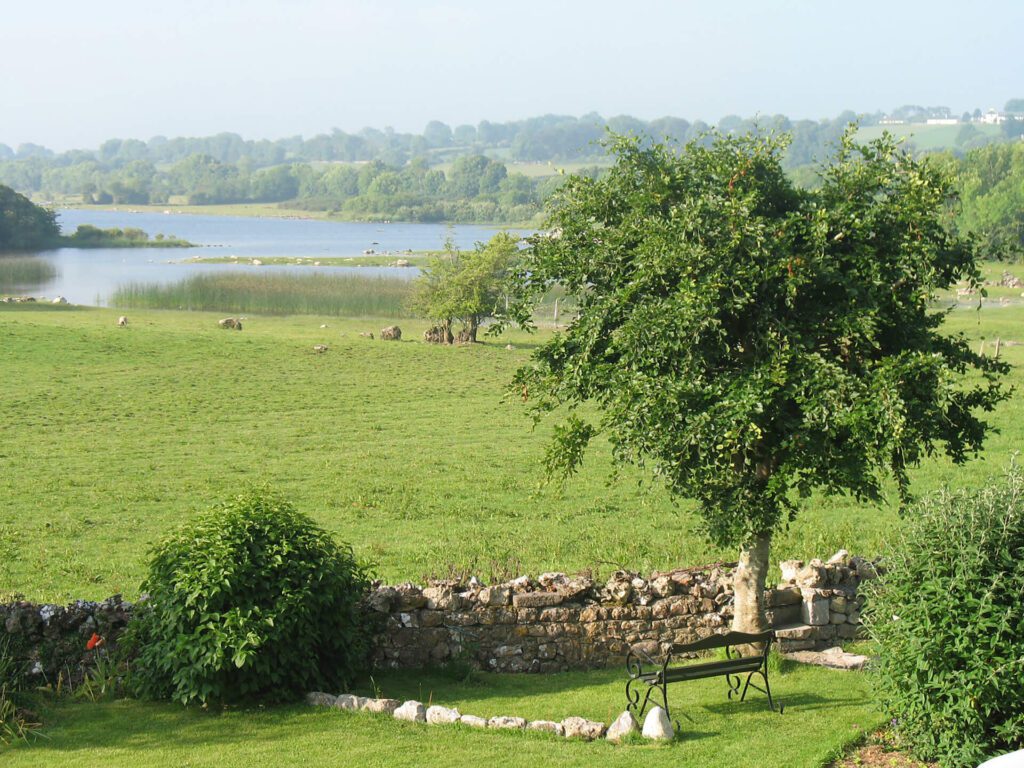 Lough Ree, the Lake of Kings, Counties Longford, Roscommon, and Westmeath
Lough Ree, which translates into English as the 'Lake of Kings', sits within the midlands of Ireland. And like Lough Derg, it's also part of the Shannon River.
As home to migratory waterfowl, Lough Ree is both an Important Bird Area and a Special Protection Area. Unsurprisingly, this makes the lake a hotspot for birdwatchers.
Famous historic landmarks around the lake include the Bogwood Sculptures and Rindoon Castle.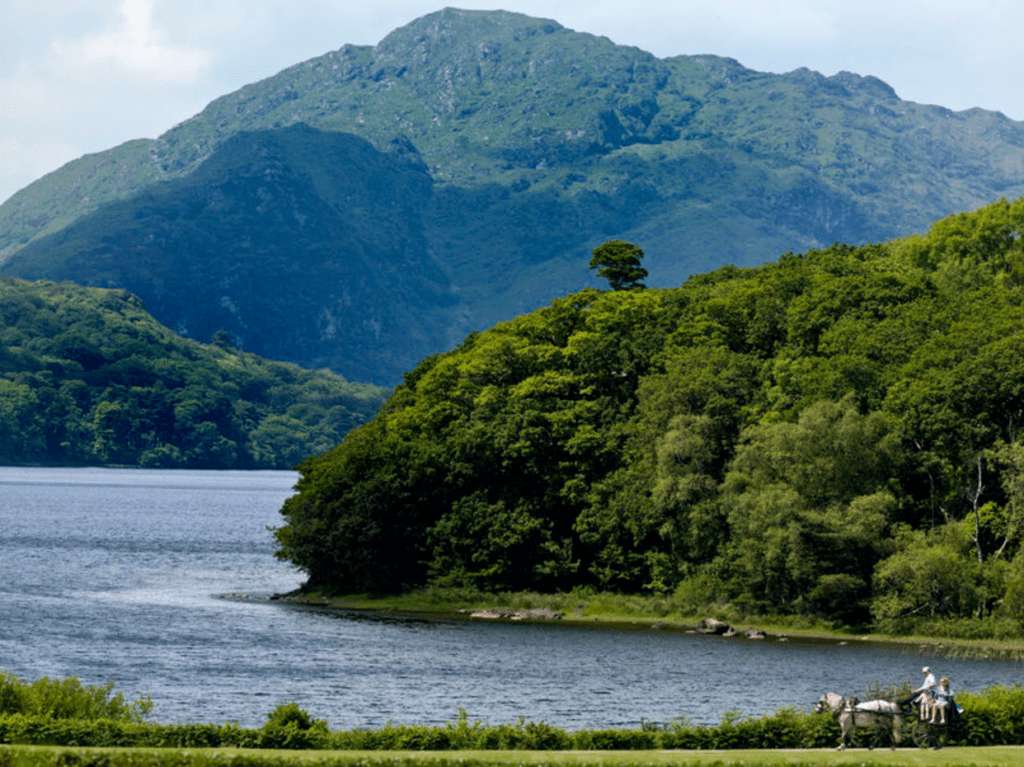 Experience Ireland's Warmth and Beauty on Our Tours!
This list of the best lakes in Ireland is far from exhaustive, but we hope it's inspired you to start planning your own trip to the place we call home.
Browse our tours of Ireland to find the perfect journey for you. And remember, we also provide custom tours of Ireland, so we can tailor anything you see to better suit your needs.
For more information about any aspect of your Ireland adventure, please feel free to contact us.