Travelling alone is often considered to be not desirable but can end up to be inspiring. People from all ages tend to choose this style of travel whether they are young, middle-aged, or seniors.
Most of them are women according to statistics. Their common aim is simple: living thrilling adventures abroad, discover new cultures, find their inner self.
Travelling alone gives you the chance to indulge in yourself fully.
Single travel has its disadvantages too, such as safety concerns, loneliness and perhaps extra costs.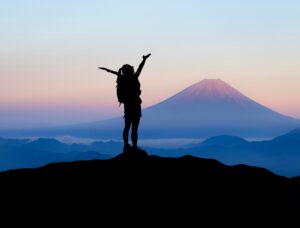 Why travel alone?
When you travel alone, you have the advantage to do any activities or explore the country at your own pace. No need to rush from one site to the other or worrying that your insistence on trekking all the way across town ruined your partner's plans. It's your own day to salvage or chalk up to a learning experience.
Another advantage is that you can control your expenses. You can spend how much money as you want on an object or an activity that you really want. Do you want to spend a night in a B&B in front of a lake? Go for it! Do you want to visit only free museums or go to free attractions? Keep your money.
Traveling alone builds confidence. You go beyond your fears and tend to make an effort to get to meet people, including locals at pubs and other people on small group tours.
Finally, you take the time to discover the culture and the local customs from the country you visit. Take the time to talk for hours with a local during a trek, go shopping to the markets, learn cooking tips from a local chef during a workshop or make friends during a party. A lot of everlasting memories can be made during your travel.
The advantages of traveling solo with a travel company
1. You feel safe
The travel company takes care of you through your whole journey. Your luggage and identification papers are looked after by your guides, and you got an insurance in case you got an accident or a pickpocket steal your belongings, money.
The ins and outs of the accommodation are checked out by the travel company regarding strict rules. Thus, you can appreciate the moment and sleep like a baby!
2. What you get for your money
Professional travel consultants will consciously design tours for solo travelers to satisfy your needs: adventure, discovery, … It's up to you, just tell them your wishes and your destination and they will arrange everything for you.
You will even discover unexpected places or barely known, live unforgettable experiences and meet some link-minded people. It is already the case for solo female travelers who travel with the help of a travel company specialised in that kind of travel.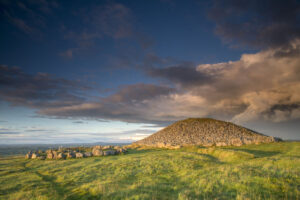 3. Complete freedom
Travel at your own pace and no need to rely on the needs of others, as you enjoy adventures that come on your solo travel tour.
4. Make new friends
Once you travel solo, you naturally find time to meet like minded people and join other travelers and locals on tours and social events. This can be a very uplifting experience and make your travels more special. A leap outside your comfort zone perhaps!